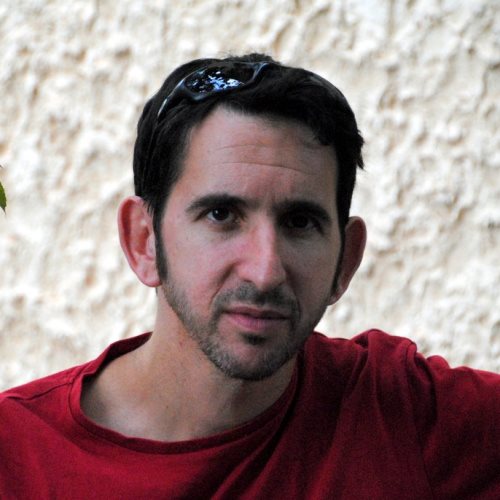 Screenwriter – Screenwriting Editor – Lecturer
Born in Haifa, Israel in 1971, married + 4.
Since 1999 I work as a screenwriter for TV series (The Good Cop, Foreign Actor, Zanzuri and More), major political satire shows (Eretz Nehederet, Jews Are Coming, Shabas and more) children and youth series (Elisha, Crowded, Beit Haklavim and more), Political Campaigns (V15 For the 2015 Elections) and the viral video Shimon Peres Looking for Work.
Graduated with honors in film and television from Tel Aviv University. My final project at university became the feature film Provence United (Beitar Provence). The film was nominated for 11 Ophir Awards (among them for the Best film and the Best Screenplay), and eventually won three awards for Lead Actor, Supporting Actor and Music. The film was screened in festivals around the world and won the first prize at the Haifa Film Festival.
The Israeli Film Fund supported also my second screenplay, Saffron Guide, whose translation rights to English were purchased by the American screenwriter Dan Gordon (Wyatt Earp, Hurricane).
Currently I work on two international projects:
Served Cold, a phsychological-thriller series whose bible and pilot is in writing, for FX networks.
Berenice. An historical drama series about the Queen of Jews during the great revolt against the Romans in 66AD. Developed in the "Developnnet Studio" by Gesher Film Fund.