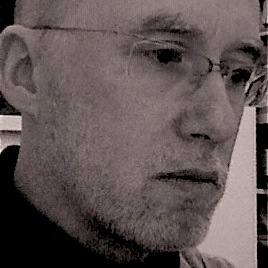 Writer, Director, Translator
(1989-1994) – Wrote the Back Page of Ha'ir Tel-Aviv weakly Magazine among other satire papers, tv and stage shows.
Wrote and Directed the plays:
(1994) Loop.
(1996) The Obvious.
(1998) Two Drops Of Water .
(2001) Strange – actor and a dance company (toured internationally)
(1996- 2016) Translated plays by Anton Chekov, Samuel Becket, Arthur Miller, David Mamet, Sam Shepard, Neil Labute and Edward Albee, among others, for all major Israeli theatres.
Won awards for the translations of Waiting For Godot and
Educating Rita, nominated for several others.
(2013) Adapted the iconic The Good Soldier Svejk books into a successful
stage play for Habima National Theatre and Haifa Municipal Theatre.
Television:
1993-96 The Chamber Qintet (Cameri five) sketches. 49 episodes (4 seasons). Channel 2 and channel 1.
1998- Written and co-directed A Speck On The Eyelash 40 min. film for SHORT STORIES ABOUT LOVE on channel 2.
2005- Hamusaf. 5 min Monologes. 12 episodes (writing, directing, editing) Channel 8.
2011 – Barefoot – 6 episode sereies, narration text – HOT TV.
2017 – The Psychologist – 12 episodes (based on Web Therapy) . Kan 11 Israeli Beoadcasting Corporation.
2018- No Blood – feature film 95min. (writer and director). Winner of the
Debut film award –
Haifa Intenational film festival. Three volumes of his writings were published by Yediot Sfarim Publishing in 2011