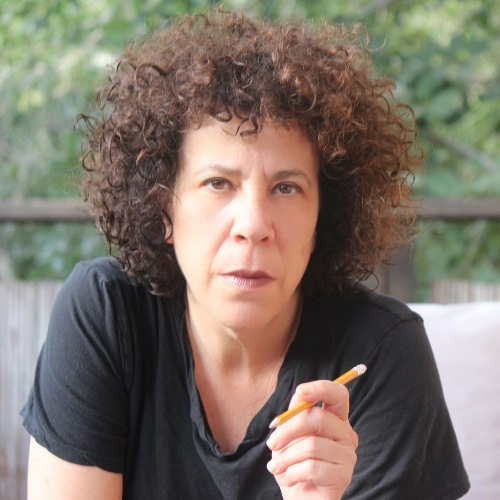 Yael Hedaya is a novelist and screenwriter who has created and written the international Emmy award nominee comedy series:
Fifty
, which was produced by Endemol Shine and aired in Israel in 2019 on YES TV.
The series was picked up by French and German broadcaster Arte and aired in July 2021
Hedaya has written for the successful and acclaimed Israeli TV Drama Series, "Betipul" ("In Treatment",) which was bought by several countries and produced in the United States by HBO, receiving critical acclaim.
Hedaya wrote the character of Na'ama (Laura) in the original Israeli version of Season 1 and the character of Talya (Mia) in Season 2 and had won the Israeli Oscar award of best screenwriting in 2006 and in 2008.
She is also one of the writers of the Epic drama series: Valley Of Tears, (Sh'at Ne'eela) based on true events of the 1973 Yom Kippur war. Hedaya was part of the writers team that worked on developing the series world and its main characters.
The series was aired in Israel in 2020 and was bought and aired on HBO MAX.
Hedaya is currently developing and writing a comedy drama for KAN 11
Hedaya teaches screenwriting at the Sam Spiegel Film and TV School in Jerusalem and at the Sapir College Film School in the south of Israel.
She is a member of The Writers Guild of America and the Writers Guild in Israel.
Hedaya is the author of five best-selling novels: Dramatis Personae (1994) Housebroken (1997) Accidents (2001) Eden (2005) and Wednesday Evenings (2011)
Housebroken, Accidents and Eden were translated into English, German, French, Italian and Dutch and were published in the United States by Metropolitan. Housebroken was among the finalists for The National Jewish Book Award and the Sami Rohr Prize for Literature in the United States.
Born to an American mother, a musician and composer who moved to Israel from NY, and an Israeli father who served as a District Attorney and Judge, Hedaya is bi-lingual, fluent in English and Hebrew. She lived in NY for three years where she earned her Master's degree in English Literature and Creative Writing at New York University.
Hedaya lives on a Moshav between Tel Aviv and Jerusalem with her three children and is currently working on a new novel and developing a new comedy series.