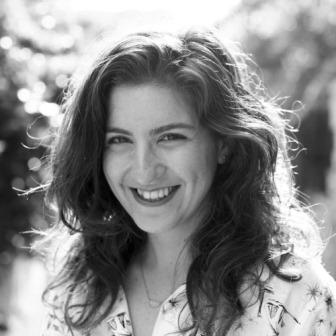 Documentary Filmmaker and Photographer
Born 1980, live in Tel Aviv, Israel.
Education
Graduated from Camera Obscura, School of Arts, Tel Aviv
Filmography
2017- "The Pilot" (working title) a documentary series for yes docu. (5 episodes)
2016- Shalom Italia, 70 min documentary Director, Producer & Writer
IDFA 2016, Festival Dei Popoli, AFI DOCS, Docaviv. Nominee for Ophir award.
Coproduced with ARTE NDR.
 2011- LIFE IN STILLS,(Zha'zalmania) 58 min, Director & Co-producer.
Award winning documentary, Talent Dove, Dok Leipzig, Best film in Docaviv FF, Hot Docs and more.
Awards For First Film "Life in Stills":
Ophir Academy award-for Best Documentary (Israeli Oscar 2012)
Best Film Award and Best Editing Award DocAviv Int'l Documentary Film festival, Israel 2011
Talent Dove Award, Dok Leipzig Int'l Film Festival, Germany 2011
Grand Prix – Best Film in Festival, Bar International TV Festival, Montenegro 2011 The Student Jury Award One World International Human Rights
Documentary Film Festival, Czech Republic 2012
Special mention Award, DocuDays Film festival for human rights, UA
Best Film in Generation category, Doc Edge Film Festival, New Zealand, 2012
Hot Docs Audience Award- Top 5 films Audience favorite, Toronto 2012
Audience Award – Krakow Int'l Film Festival , Poland 2012
Best Documentary, Magnolia Award of Shanghai TV Festival, 2012
Audience Award – Berlin Jewish Film Festival, 2012
Audience Award – Sao Paulo Jewish Film Festival, Brazil 2012
Best Documentary Film- 9th Jameson CineFest International Film Festival, Miskolc, Hungary Sep. 2012
"Special Jury Mention" at the XII IDFF "Flahertiana" Perm, Russia, Oct. 2012 "Special Jury Mention" Zagreb Film Festival, Croatia, Oct. 2012
Audience Award- THIS HUMAN WORLD Int'l Film Festival, Vienna, Austria, Dec. 2012
Best Documentary- WOMEN IN FILM Int'l Film Festival, Vancouver , Canada, March 2013