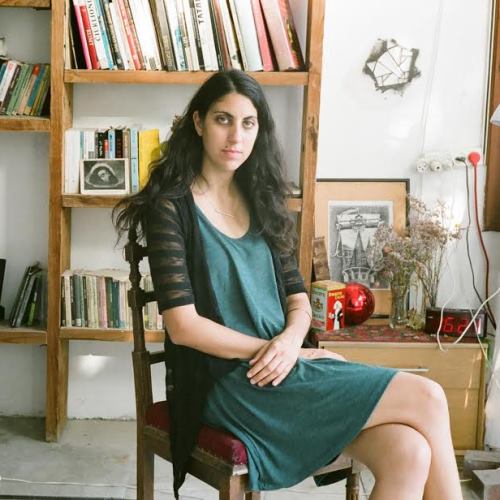 Director, Editor, Screenwriter & Lecturer.
Born in 1985 in Jerusalem. Currently lives in Tel-Aviv.
Education
Alumnus of the Sam Spiegel Film & Television school, Jerusalem.
Alumnus of the Hebrew University in Jerusalem, where she completed a dual degree in Psychology & Philosophy.
Filmography:
Director, Producer:
+ The Mute's House (doc., 30 mins), the film was shortlisted for the Academy Awards (Oscars) 2017 for the best documentary short subject. The film won numerous awards in festivals such as: IDFA, Krakow film festival, Full Frame, Docaviv, Jerusalem FF and was selected for many other international festivals.
Winner of the Israeli Documentary Filmmakers Forum in the student category, was nominated for the Ophir awards (Israeli Academy Awards) 2016 & was a finalist in the Student Academy Awards (USA) 2016.
+ The Dreamer (doc., 10 mins, director & writer w. Orit Fox). The film was done as part of the Israeli-German co-production, "Out of Place" (Produced by Green Production & OneTwo films). Premiered at the DocAviv festival, 2017.
+ Work in progress:
Currently Tamar is working on a web series focusing on elderly people, together with Yair Agmon. The series will be broadcasted on the Israeli Public channel, "Kaan" in the end of 2017.
Editor:
Work in progress:
+ Shir Ahava Standarti (doc. series, YesDocu)- a six episodes series about the singer Arik Einstein, (Dir.: Avida Livny, Produced by Norma Productions), 2017.
Previous work:
The Dreamer (doc., 10 mins), part of the ׳Out of Place׳ project, (produced by Green Production & OneTwo films).
Mama's Angel (fiction series, yes drama), Assistant editor, (produced by Black Sheep productions).
Student films:
The principal of Grace (Dir. Maya Kessel, Sam Spiegel), winner of the short film award at Haifa FF, 2015.
Semper Idem (Dir. Nachman Pickowsky).
Parallel to her filmmaking, Tamar is as a lecturer at the Ono Academic College in Jerusalem.