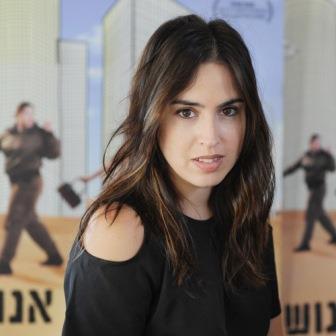 director and screenwriter, recipient of an Ophir Award from the Israeli Academy of Film.
She is a cum laude graduate of the Sam Spiegel Film School in Jerusalem, and has completed partial studies at Bezalel Art School's Department of Animation. She has won three scholarships from the Sharet Foundation.
Selected Filmography:
Film:
• "Zero Motivation" – Full length feature film; a black comedy about female soldiers at the IDF's manpower headquarters. It was a blockbuster in Israel, won the Best Film Award at the 2014 Tribeca Film Festival as well as the Nora Ephron Prize. It also won Best Film at the Odessa Film Festival, 6 Ophir Awards from the Israeli Academy of Film and TV, the Critics' Choice award and Critics' Forum Award.
• "The Current Love of My Life" – Script in development for feature, contemporary free adaptation of short stories by Shalom Aleichem.
Short Films:
• "Single Soldier" – 20 min., 35 mm. Winner of Audience Choice Award at Berlin 2006 Festival and other international festivals
• "Wheat in the Coffee" – 12 min, 16 mm. Screened at the MOMA in New York, the Louvre in Paris and dozens of international festivals
• "The Waitress" – Short animation, winner of first prize at Melbourne Jewish Film Festival
• "Wife of the Man of Kassit" – Short experimental documentary as part of the DocuChallenge
Television:
• Screens, Season 2 – Writer and director (YES)
• Who Gave You Your License? Screenwriter and co-creator (Channel 1)
• Dolls (HOT) – writer
• Towers in the Air (Channel 10) – writer
• Here live God and the Devil – internet series, writer
Additional projects:
• "The Constant Smile" – a comic strip on Walla! Culture (in collaboration with Michal Vinik)
• Bethlehem – Script editing on film written by Yuval Adler
• Judge at Tribeca 2015 Film Festival and Tel Aviv Student Film Festival
• Teaches directing and screenwriting at Sam Spiegel and Ma'aleh Film School, Jerusalem