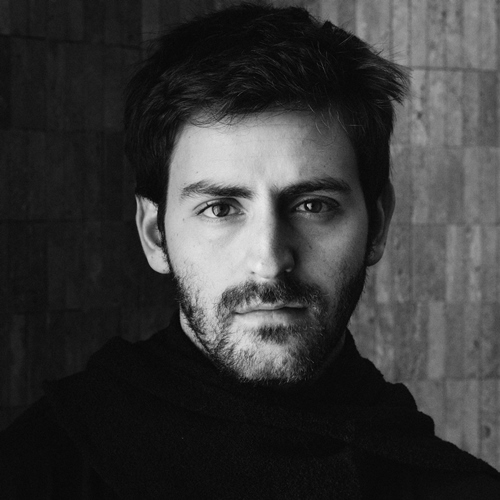 Born in 1988, screenwriter, director, lecturer and speechwriter. A graduate of the Screenwriting Program at Sam Spiegel Film & Television School in Jerusalem.
During his military service, Tal served as a speechwriter for the IDF Chief of Staff. In the years that followed, Tal worked as a speechwriter for politicians, senior officials in the Ministry of Defense and as a journalist in Yedioth Ahronoth. Today, alongside his work in TV and film, he lectures and facilitates pitching workshops in Sam Spiegel, Bezalel Academy of Arts and Design, Sapir Academic College and more.
In 2015, Tal wrote and produced his first short film, Vows (directed by Tal Zagreba, 12 min.). The film won the Gold Screen award at the Cannes Lions International Festival, was screened at several international festivals (including film festivals for children and youth) and reached more than 950,000 views on YouTube.
In 2017, Tal created his first TV series, Vicky and I (one season, Channel 10), based on his work as a speechwriter. The show was nominated for five Israeli Academy awards, including Best Comedy and Best Script for a Comedy Series. Today, Vicky and I is in preliminary stages of an American remake.
Wendy is Tal's first feature film as (alongside Dana Lerer who will direct it).
Wendy is an Israel-German co-production produced by Chaim and Esty Mikelberg (Israel) and Peter Rommel (Germany). The film took part in the Sam Spiegel International Film Lab in 2019 and has reached the advanced presentation stage at the Israel Film Fund (presentation is scheduled for August 2020).
In 2020, Tal worked as a screenwriter for the TV series What Happened in Oslo – a Netflix, Hot Cable TV (Israel) and TV 2 (Norwegian channel) co-production. The series, which focuses on the junior diplomats who worked on the Oslo Accords, is now being filmed and is scheduled to air in 2021 (creator: Ronit Weiss-Berkowitz; producer: Drama Team).
Tal's first American feature film as a screenwriter, Kahane/King, tells of the secret love story of Rabbi Meir Kahane, a former ultra-nationalist Member of the Knesset. The film is in preliminary stages of production in the US and is scheduled to film in 2021 (Director: Ido Fluk, producers: Oren Moverman and Dudi Zilber).
Tal worked as a screenwriter and script editor for two additional TV series scheduled to screen on Hot Cable TV and Keshet.