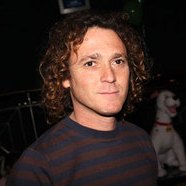 Director, Screenwriter and Script Editor
Three time Winner of the Israeli Film& TV Academy Awards
2008-present – Creative Director –Drama Dept. – at Dori Media Darset,
2016- 2017″ Dumb" – Director and Creator with Bat hen sabag. 49 episodes
2015 "The screenwriter" Director and co-creator with Sayed kashua 10 episodes
The series won the 2015 Israeli Academy Award for best Screenwriter in a drama series
2012 "Arab Labor", Director and co-creator with Sayed kashua of 4nd season, thirteen episodes
2011 "Arab Labor", Highly acclaimed prime time- series in "Keshet", Israeli No.1 broadcast TV
Director and co-creator with Sayed kashua of 3rd season, 10 episodes.
The series won the 2012 Israeli Academy Award for Outstanding Comedy Series
Capon won the 2012 and 2013 Israeli Academy Award for Best Director in a drama series
2011 "The Dreamers" – A 60-episode youth series produced for the Children's Channel. Director and Writer.
2010 "Arab Labor", Director and co-creator with Sayed kashua of 2nd season, 13 episodes
2009 "Split" – A youth drama. Script editor, director and head of development. The series has been sold to over 80 territories worldwide.
2007 "Bubot", A popular daily drama for HOT cable TV. 120 episodes. Director
2007 "Matay Nitnashek?" (When will We Kiss), a romantic drama for channel 10, internationally distributed. Director.
2005-6 "Ha'Allufa" (The Champion), a popular drama depicting the life of Israeli soccer players for HOT. Director, 2 seasons, 120 episodes each.
2004 "Telenovella Be'am", 120 episodes for HOT, Darset Productions. Director
2003 "Rina and Arik Forever", a 50 min. TV drama for HOT. Director and Writer (nominated for best Drama award, 2004 BANFF festival, Canada).
2002 "Genesis", a script for educational animation film dealing with the ancient history of the world from both biblical and scientific points of view. For TTV productions. Sold to the USA.
2001 "Caliostro"- two dramas for children's TV for "Telad", Channel 2.
2000 A member of the program development team of HOP channel for children since its Inception. The channel specializes in content for toddlers and children, ages 2-8.
2000 "Zman Horim" (parents' time), A Dramedy dealing with developmental stages of children, challenges and difficulties throughout childhood. Director and writer.
1998-9 "Sipurei Mishmish" (Stories by Mishmish), A series based on folk tales. Writing and development for Keshet TV.
1998 "Kol Hashavua Ragua'" , a series dealing with alternatives to the western culture's doctrines , such as Tai Chi, Yoga, Buddhism, Confucianism etc. Concept development and writing, Channel 8 (science and documentary TV).
1996-2000 "The Search for Love", Documentary drama for ICP (Israeli cable productions). A series that questions the need and the search for love in both a comic and scientific manner. Concept development.
1991-1998 "Inyan Shel Zman, Esrim Plus" (A matter of time, twenty plus), a drama series for youth, The Educational TV. Writing and script editing.
Theatre for Children:
2001 " Snow White", a highly acclaimed adaptation of the famous story to Israeli stage
2000 "Dafna and Dudi Du", Tsach Productions, still showing on stage (2012).
Children books:
2003 "Suddenly, in the middle of the night" (Am Oved publishing house)
2001 "Nuni is keeping the Quiet" (Am Oved publishing house)