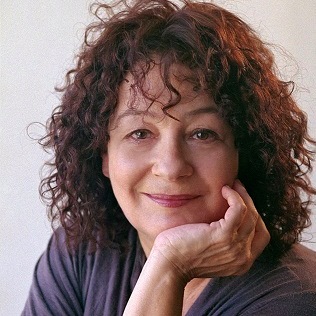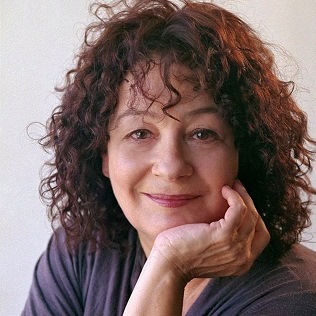 Screenwriter, Director, Content and Literary Editor
• Professor at Tel Aviv University's Film Department. Among the founders of the Screenwriting Program at the Sam Spiegel Film and Television School, and former head of Screenwriting Program
• Head of Israel Lottery's Film and TV Committee, and board member on Israel Lottery's Cultural Council
• Editor in Chief at Ex Libris Publishing, an affiliate of Yedioth Books. Formerly the Editor in Chief at Keter Publishing. Has edited books by Amos Oz, Zvi Yanay, Shemi Zarhin, Yair Lapid, Nava Semel, and many others.
• Editor of scripts and drama series
• Reader for film funds, as part of the international greenhouse project and "Drama on Reshet" project.
• Artistic consultant for pitching conference entitled "Lost in Cinema" in collaboration with the Israeli Film Fund and the Publishers' Association.
• Board member on Tali royalty association, formerly board member of Israeli Film Academy.
• Member of Directors' and Screenwriters' Union.
• Winner of 2007 TV Academy Award for script: "A Touch Away".
• Recipient of Ministry of Culture and Education Award (1998) for directors and screenwriters.
Selected Filmography:
• Creator and Writer – "OSLO" – Israeli & Norwegian Co-production for NETFLIX (In pre-production)
• Director and creator of documentary-historic art series "Frame Story" (Keshet)
• Creator and Head Writer on Drama Series "A Touch Away" (Reshet)
• Creator of "A Place Under the Sun" – documentary about Israeli art (Telad)
• Head Writer for Drama series "A Matter of Time" – (educational TV) and creator of spinoff series (Reshet)
• Creator and Head writer, drama series "Good Intentions" (Reshet)
• Director, "Yona Wallach", a documentary film about the poet's final year (Channel 1)
• Director, "Biladi, Biladi", a documentary film as part of the series "Revival" (Channel 1)
• Screenwriter and director of drama series, "Court" (Telad)
• Director, "Igen Migen", documentary about Hungarian Jews in the Holocaust (Channel 1)
• Director in residence for "Uvda" Investigative Journalism program (over 30 documentaries, articles, and special features)
• Editor of current affairs and documentary programs on Channel 10 (London and Kirshenbaum, "Private Space" with Yael Dan, Ben and Rosen).
• Journalist and editor at Hadashot from 1985 – 1993.