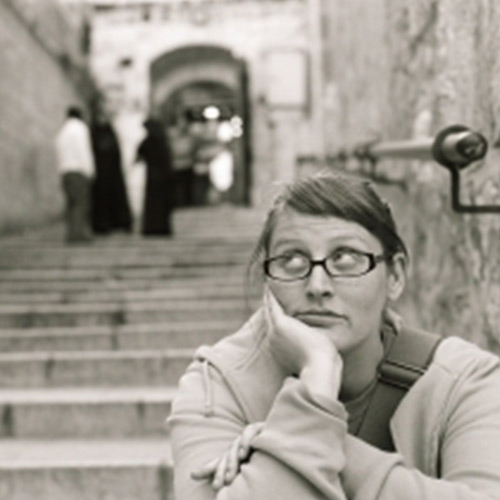 Film and TV Screenwriter, TV documentary producer, magazine writer, radio host.
Screenwriting projects currently in development:
Writer, My Happy Ending, feature comedy film, Pie Films (shooting 2021)
Co-writer, Hotel Corona, feature comedy film, Les Films Du Tambour, Dir: Sameh Zoabi
Co-Creator/writer, Amalya (working title), drama series, for Keshet 12, Israel
Co-writer, O Heaven, O earth- WW2 series, Dir: Yaron Zilberman.
Creator/writer, Co-op, pilot for a comedy series.
Among past project:
screenwriting
Writer for various Israeli network TV narrative series and comedy shows: Bilti-Hafich (Irreversible); Eretz Nehederet (Wonderful Country), Matzav Ha'uma (The State of the Nation); Halayla (The Tonight Show)
Writer and director of short films for Jerusalem Film Festival special project Mabatim, 2004-2005 (Politically Correct; Jerusalem Above My Greatest Joy)
Documentary experience for TV and film (content editing, research):
Famous Nathan, (TFF 2014 Official Selection), Israeli version of BBC series Who Do You Think You Are (Israeli Public Broadcast Channel 1), Current Day Anti-Semitism (Israeli network channel 2); Aseret Hadibrot -The Ten Commandments (Israeli network channel 2), Bimdinat Heyeudim (Israeli Public Broadcast Channel 1).
Journalism experience:
Writer for Ha-Makom Hachi Cham Bagehenom (Hottest Place in Hell), Independent Israeli web magazine; Research and Assistant Reporter – Israeli Channel 10 News Weekend Edition.
Misc. experience
Writing workshop leader at NY Writers Coalition (facilitating creative writing workshops in NYC prisons and homeless shelters); co-host on political and comedy Israeli radio shows (Hamila Ha'Acharona, Galatz; The Mid-Day Show, Tel Aviv Radio)
Education
Tel Aviv University, MFA studies in Film and Television
FAMU, Academy of Performing Arts, Film and TV School, Prague, Czech Republic
Tel Aviv University, BA in History, Magna Cum Laude.