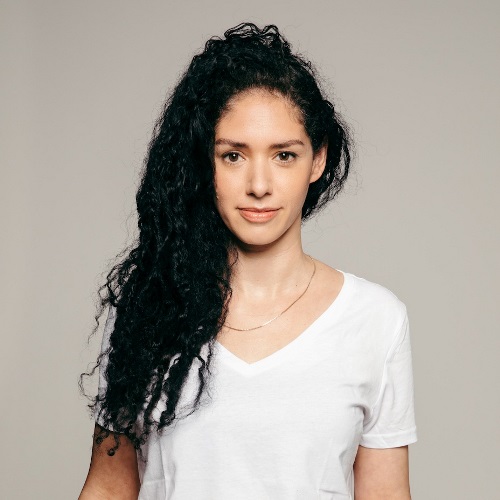 Author, Screenwriter, Journalist, Content Writer and Illustrator
Netalie Gvirtz was born in Tel Aviv in 1980, where she still lives with her family.
Gvirtz studied at the Idit Shechori Screen Writer's school in Tel Aviv and went on to work as an editor, journalist, screenwriter and author.
Her books:
• The novel, "The Volunteer", will be published by Keter Publishing in 2021
• The picture book "Dragonsticks" was distributed in 2021 by PJ Library to all kindergartens in Israel, and will also be published in English for distribution in the US
• Four titles of the early readers series "Owls", co-written with Bar Ben-Yosef and published by Keter Publishing
• the Y/A book "Princess Misfit" was published in 2019 by Poalim Library
• The picture book "Yolanda de Meow" was published by Sifriyat Poalim in 2017 and won the Deborah Omer award by the Minister of Culture and Sports.
.• The novel "Snails on the Highway" was published in 2008 by Am Oved Publishing.
Gvirtz worked as an editor and journalist at the "Mako" website for 10 years.
She worked as a screenwriter on various children's programs on the "Hop!" Channel, among which was the Israeli "Sesame Street".
Writes content for science exhibitions such as: "Tubix", "Digital Me", "Dino-Secrets" and "Miracles" for the Madatech, Israel's National Museum of Science.
In 2021, she was awarded a writers studio in the "A room of one's own" project of the Tel Aviv Municipality.
Photo by Orit Pnini