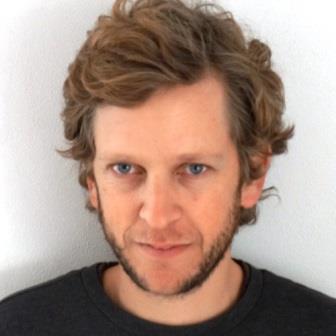 Screenwriter and Director
Screenwriter, Selected Works:
• "My Son", dramatic series for television, directed by Yonatan Gurfinkel
• "Premiere", dramatic series for television, directed by Hagai Levi.
• Staff writer on Zion Rubin's "Loving Anna", Ari Folman and Rani Bleier's series "Parashat Hashavua", and Yossi Madmoni and David Ofek's "Take Away".
• Development of television series: "The Cursed" by Hagai Levi.
Mr. Goldberg is currently working on a series based on the fringe play "Michael".
Documentary Director, Selected Works:
• Creator and director of the series: "Cases from the Public Defender", produced by Liran Azmor (winner of Documentary Filmmakers' Forum Prize for Best Series, 2014), and "Life as a Rumor" in collaboration with Adi Arbel (Winner of 2013 Ophir Award for Best Documentary Series.
• Director on episodes of series "The Awakening" and "Sobering" by Tali Shemesh and Asad Sudri, as well as "The Jewish Nation" by Anat Zeltser and Modi Bar-On.
He is currently directing a documentary series for Channel 8 about the Hadassah Neurim Boarding School.
In addition, he is a mentor in the Netanya branch of Keshet's "View from a distance" project, empowering young filmmakers from outside Tel Aviv.