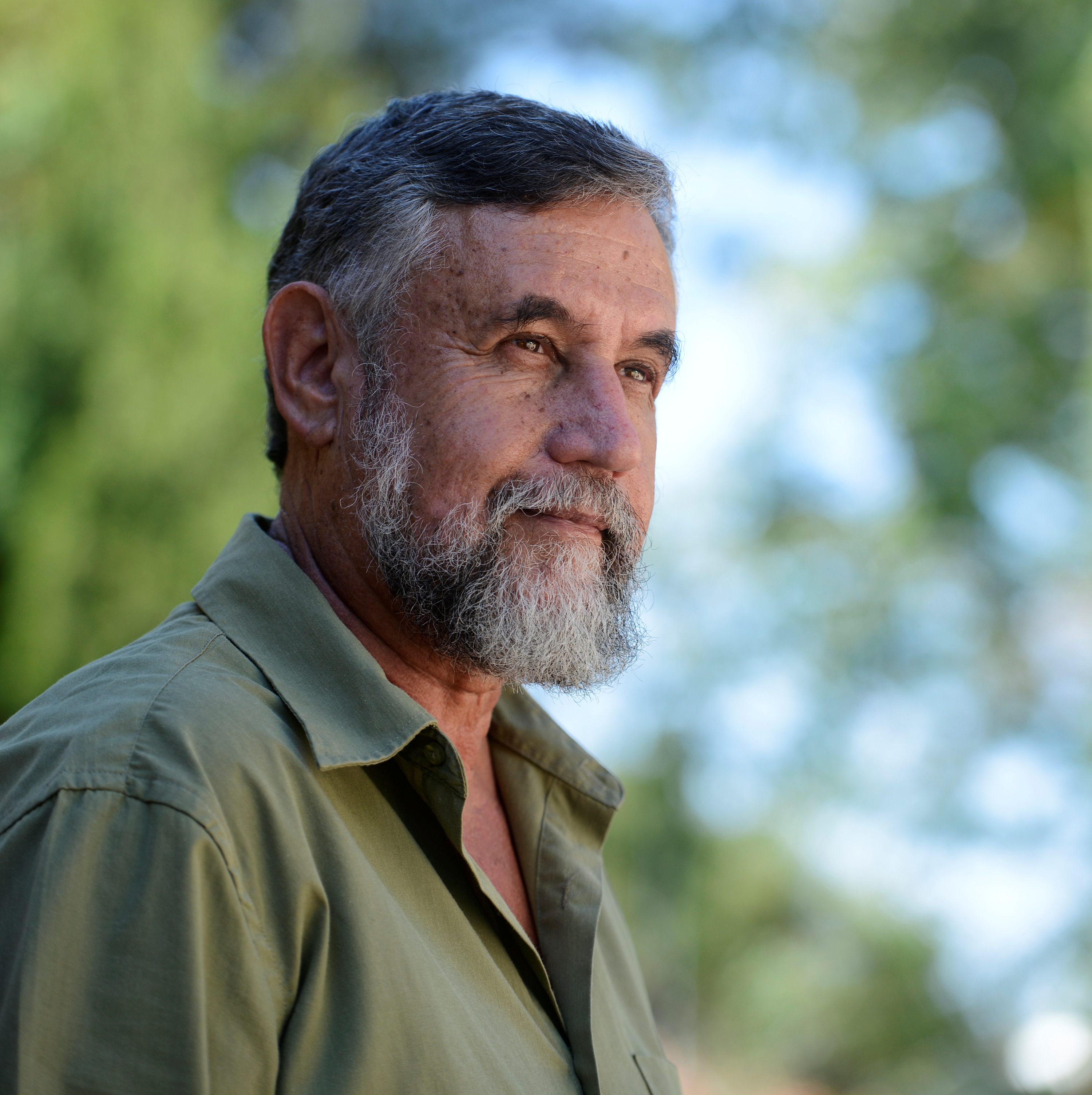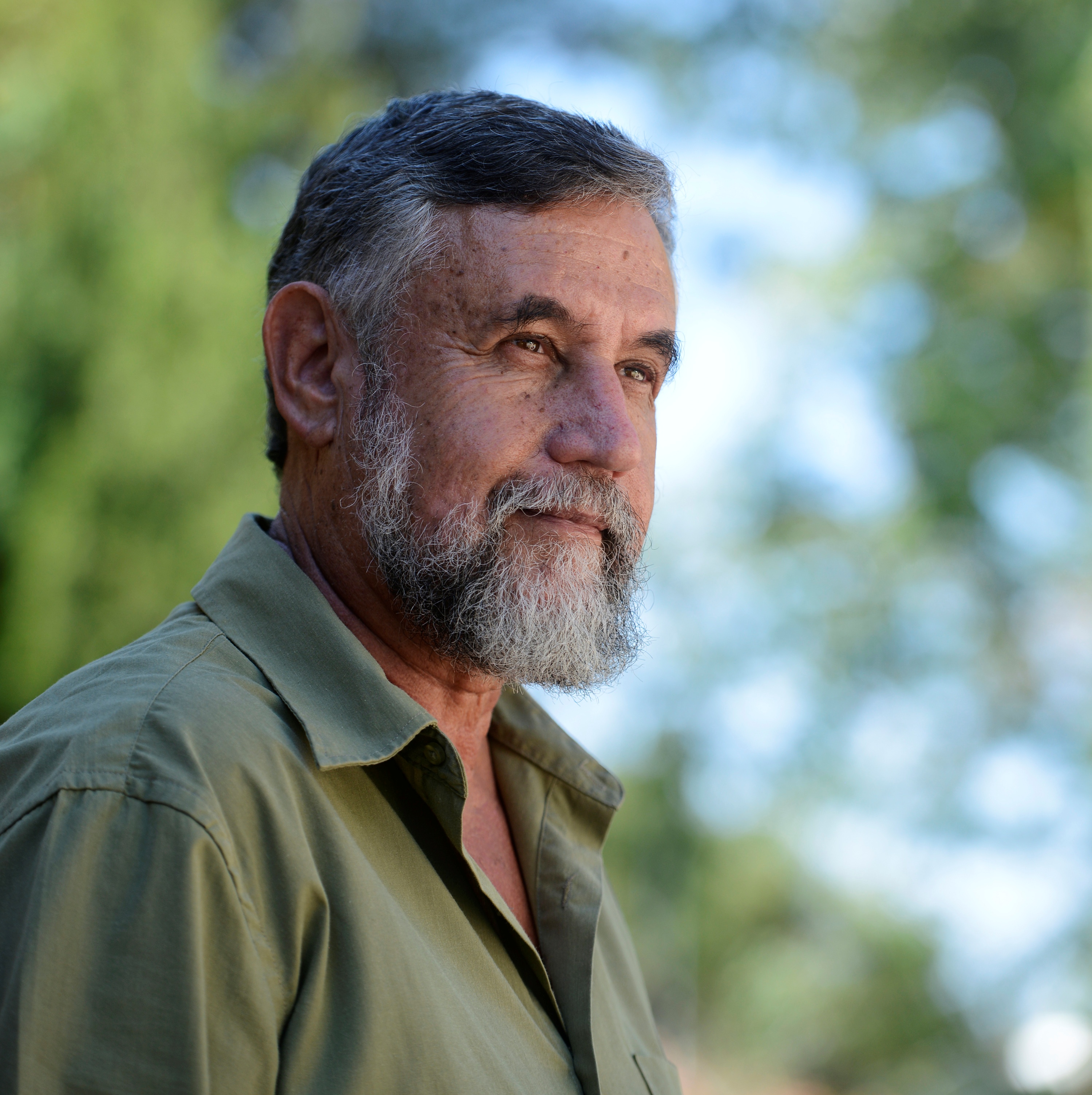 Author
Mishka Ben-David has written 15 books – novels, story collections, espionage thrillers, and non-fiction in the fields of literature and philosophy.
Five of his books have won the title of "Gold Book" from the Israeli Publishers' Association for sales of 20,000 copies, with one book ("Final Stop Algiers") winning platinum for sale of 40,000. He was awarded the Prime Minister's Literary Award in 2003, as well as numerous other prizes.
Mishka Ben-David completed his doctorate in Literature at the Hebrew University, with his doctoral thesis published in book form ("From Pleshet to Ziklag: Literature of the War of 1948"). He holds BA and MA degrees in literature and philosophy, and has conducted a widescale study on the creation of philosophy and morals based on science, published as a book ("Life, Love, and Death").
His first novella, "I Have Not Seen Happy Soldiers", was written in the aftermath of the Yom Kippur War, where Ben-David fought as an intelligence soldier and commanded over a mobile surveillance unit. The novella received excellent reviews and was published in several editions. His next books, the story collections "Old Man" (winner of the HUJ's Harry Harshon Prize) and "Margulis Goes to Vegas", as well as the novels "Another Love" and "The Last Escape" have also been received to great acclaim.
Ben-David has also served as a community liaison in the US, a director of a community center in Jerusalem; he has started a riding ranch at his home in Ramat Raziel, and was a profdessor of literature at the Open University. After completing his doctorate, he responded to a want ad from the Mossad, and served for 12 years in its intelligence, field, and commanding units. In 1999 he was released at a high rank.
After his release, Mishka Ben-David studied the philosophy of science and screenwriting, and also served as principal at the Israeli High School for Arts and Sciences". Since his tenure with the Mossad he has written nine more books, including five espionage thrillers that became bestsellers. His books "Duet in Beirut" and "Forbidden Love in St. Petersburg" have been translated into foreign languages, achieving success in the international arena. His latest book, "The End of the Race" (a family novel where the protagonist retires from the army to start a horse ranch to win back his estranged wife) has also recently won the status of "Gold Book".
His other books are the novel "The Book of Limited Possibilities", the romantic comedy "God in Love", and the espionage thrillers "Encounter in Berlin" and "Last Visit to Moscow". He has also written screenplays based on "Encounter in Berlin" and "Duet in Beirut" (winner of the Cable Foundation and sponsored by the Israeli Film Fund), as well as a play based on "Last Visit to Moscow". An American TV series based on "Duet in Beirut" is currently in writing stages, with negotiations in progress for additional productions based on his books.
Mishka Ben-David gives lectures about his books, entitled: "Between Fiction and Reality and Between Espionage and Literature".