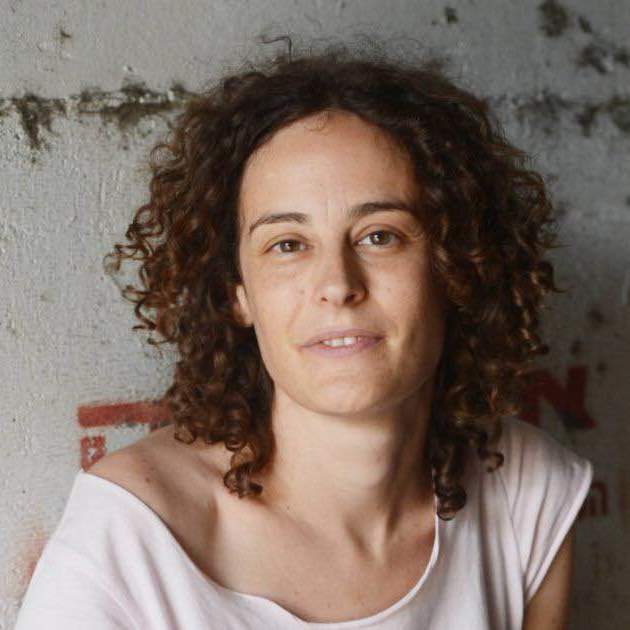 Screenwriter and Director
Born in Haifa in 1976, Michal is a graduate of the Department of Film and Television at the Tel Aviv University, where she currently teaches writing and directing.
Her first feature film, "Barash", which she wrote and directed, premiered within the New Directors category at the San Sebastian Film Festival, and has subsequently played at over 80 global festivals, including Karlovy Vary, Chicago, and Gothenburg, winning prizes both locally (three prizes at the Haifa Festival) and internationally. "Barash" has been sold for commercial distribution in Israel, Germany, the US, the UK, Australia, New Zealand, and more.
Michal's second film, "Christina's Child", is partially sponsored by a development grant from the Israeli Film Fund.
Michal's short films "Bait" and "Blank" have been screened at global festivals, winning numerous awards. Bait was screened at Sundance and won an honorary merit at the Jerusalem Festival, as well as other prizes at international festivals.
"Blank" premiered as part of the "Leopards of Tomorrow" series at the Locarno Film Festival. It has played at festivals worldwide and won Best Film at TLV Fest.
Vinik wrote for Hagai Levi's docu-drama "The Cursed" (the episode on Yona Wollach), as well as writing episodes for both seasons of "Thirty Shekels an Hour" (A docu-drama created by David Ofek and Yossi Madmoni).
Ms. Vinik created and was artistic director of the film "Heroine" (along with Maya Dreifuss) – a compilation of five short films by found young female directors – to be screened at the coming Haifa Film Festival.
She co-created the series: "Who Gave You a License" with Daniella Doron and Talya Lavie. Michal also created "The Never-Ending Smile" – an internet comic series on "Walla! Culture" featuring Playmobil figures (along with Talya Lavie).