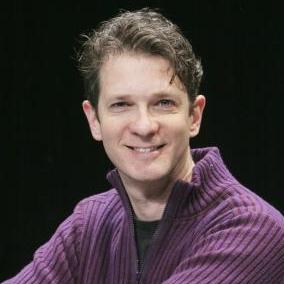 Playwright, Director, Translator
Mr. Ricklin was born in Israel in 1966.
He is a graduate of the Thelma Yellin School of Arts, as well as the Central School of Speech and Drama in London (1990).
Since 1991 Mr. Ricklin has worked as a director and teacher at Beit Tsvi School of the Performing Arts. In the years 1994-1995, he was director in residence at Habima Theater, and later director in residence at the Beer Sheva Municipal Theater from 1995 to 1997.
Mr. Ricklin has written and directed the following works:
The Shortest Night of the Year, Obsession, Fantasia (Hasifriya Theater), The Count of Monte Cristo, The Hunchback of Notre Dame, Galileo, Ghosts (a modern adaptation of Ibsen), Kites (based on the novel by Roman Gary – Beer Sheva Theater)
He has also directed the following:
Teen Malady, Dancing at Lughnasa, The Tattooed Rose (Habima), Philadelphia Here I Come, Prelude to a Kiss, Bertha's Piano, Much Noise About Nothing, Galileo, Ghosts (Beer Sheva), The Heiress, As You Like It (Bet Lessin), Amy's World, A day in the Death of Joe, Black Bird (Cameri), Loved and Defeated, The Whale's Song, Mommy Won't Let Me, The Playboy of the Western World, The Swan, The Caucasian Chalk Circle, The Satan's General, The War on Troy Won't Start, Fathers and Sons, Crooked (Hasifriya Theater), A Midsummer Night's Dream (at the National German Theater in Weimar), Ana Galaktya (Municipal Theater, Darmstadt), Romeo and Juliet (Municipal Theater, Heidelberg), Baruch's Silence (Braunschweig Opera House), Shitz, The Madam and the Salesman (The Israeli Opera).
Children's Productions:
Emil and the Detectives, The Parent Trap, The Flying Classroom, Momo, Heidi, The Snow Queen (Mediatheque)
Translations:
Mr. Green (Cameri), The Wooden Bowl, Orphans, Fatal Attraction (Habima), Summer and Smoke, Not Including Sleep, A Match Made in Heaven, Brooklyn Boy, Opening Doors, You're Only Young Twice, Children of a Lesser God, It's all in the Garden, Born Yesterday, Beautiful Thing, Harold and Maude, Chapter 2 (Beer Sheva), The Party, Burning Blue, The Glass Menagerie (Bet Lessin), Working Girls (Haifa), Night Talks (Gesher), A Hat Full of Rain, Our Boys, Mistaken Murder, Molly Sweeney, Another Country, An Unexpected Guest, The Dance of Death, As You Like Me, The Rainmaker (Hasifriya), Two Rooms (Hatikva Theater), and many other plays for Beit Tzvi.