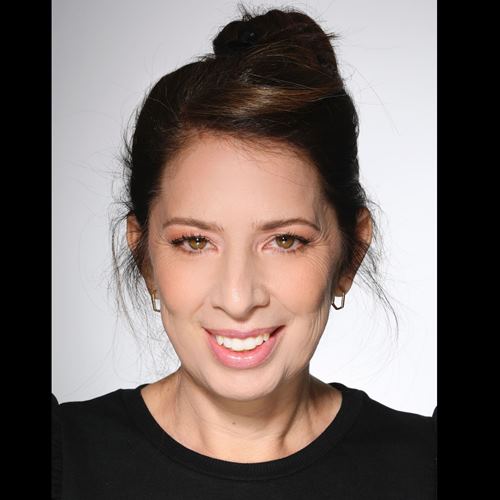 Writer Director
Hagit studied film at Camera Obscura School of arts in Tel Aviv, then studied for her Master's degree in Directing at American Film Institute (AFI) in Los Angeles. During her studies at AFI, Hagit won The Mary Pickford scholarship — awarded for outstanding academic achievements to a female director. Her thesis film, Foreign Body, was an official selection for the Palm Springs International Film Festival in 2004.While in Los Angeles, Hagit worked for Millennium Film development department as a reader.
After returning to Israel, Hagit worked as a screenwriter for various television programming including The Champion (Ha'aloofa) for HOT, Missing (Ne'elamim ) for the Nickelodeon Channel HOT (winner of Ophir — The Israeli TV Academy Award for Best Young Adult Drama 2020) and False Flag (Kfulim ) Season 3.
Recently, Hagit is writing for season 3, and 4 of Shkshuka – a children show on Kan Hinochit (produced by Shula Spiegel productions) and for Operation Rebirth, a French political drama (produced by Pie Films and Calt Production), for Canal+ (in development).
Hagit also worked as an editor for Yedioth Books Publishing House, and wrote columns on film and television for Portfolio ,an online culture and arts magazine.
To the Moon and Back , a television series she created is in development, and was selected to participate on UGC Writers Campus in Series Mania Festival in 2019. In 1942,(produced by White Lion Films) a television show she is co-writing with Julie – Anna Grignon, was selected to participate in the France-Israel Co-writing Residency 2019-2020 in partnership with the Gesher Foundation, CNC and Series Mania Festival. In 2021, the project was selected for the Co-Pro Pitching Session of Series Mania Festival 2021. Still, a feature film Hagit is developing, won a development grant from the Rabinovich Foundation in 2016, and participated in the pitching event at the 2018 Haifa Festival. In 2020, the project was selected to participate at The Feature Lab for Women Filmmakers sponsored by The Israeli Film Fund and the NFCT.