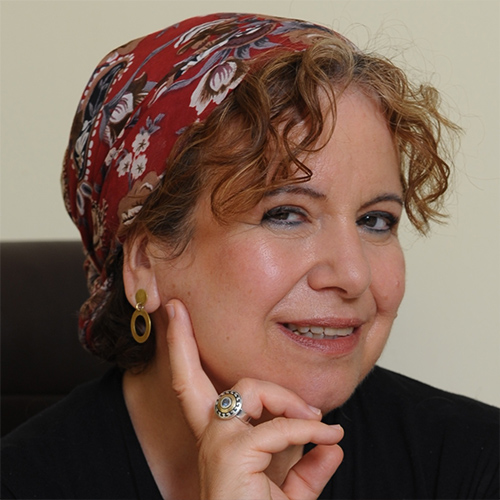 Author, Lecturer and Publicist
Born 1955 in Jerusalem, Israel
Winner of the Hebrew Language Authors Creativity Prize
Creative Works:
• Elon is the author of three best selling novels: A Great Happiness in Heaven (Keter Publishers); And Write: Our Beloved (Yediot Achronot Publishers); In Marvelous From Me (Kinneret Zmora Bitan Publishers).
• Her short stories and essays have been published in numerous anthologies and magazines.
• Among the children's books she has authored: Only With Closed Eyes Can You See Him (Kinneret Publishers, 2015); Stories for Good Days (Korim Publishers); The Country of Kindergarten Children (Pajama Library Publishers)
• For many years Elon wrote a publicity column for Yediot Acharonot Newspaper.
Elon has also served as a consultant to the Prime Minister on the subject of women's status, which led to the establishment of The State Authority for the Promotion of Women.