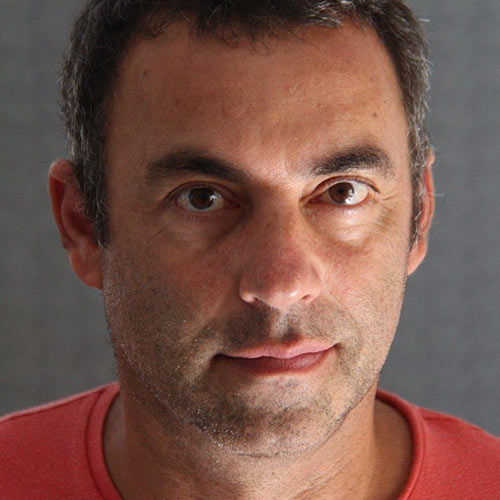 Director and Screenwriter
2015 – 2016 Director, 3-part documentary series for Channel 8 about the life of Ephraim Kishon, based on Yaron London's book "A Biographical Dialogue".
Cameraman and Director – "Awakening" – documentary about Adv. Barak Cohen and civil resistance in Israel.
Screenwriter – Full length feature – "The Genetic Algorithm" with the support of the Israeli Film Fund.
2011 – 2014 Director, "Cach Rainu" – documentary based on home videos filmed in Israel from the end of the 1930's till the end of the 1970's, with the support of the Gesher Foundation, the New Fun, the Avi Chai Fund and the Second Authority, produced by Alma Productions. The series was transformed into a 100 min. feature for the Jerusalem Festival. It was screened widely at Cinematheques and at the New York Film Forum, as well as various international festivals.
The series was broadcast on Channel 10 in September 2013.
It was also nominated for Best Film in the "Documentary Filmmakers' Forum" competition.
Director, "Urban Tale", independent feature. The film was screened at the Tel Aviv Cinematheque for three months, and participated in the FTF in New York and other festivals.
Director, "Extreme Makeover", Channel 10.
2007 – 2010 Director, "Lost" – Documentary series hosted by Zufit Grant, Reshet Channel 2.
Director, "Professions" – Documentary hosted by Tali Moreno for Keshet Channel 2.
Director, "Project Runway" for Reshet Channel 2.
Director, "Internal Investigation", 4-episode suspense mini-series starring Anat Waxman for YES, produced by July August Productions
Director, "Zero in Behavior", 8-part documentary series produced by Artza Productions for Reshet Channel 2.
2001 – 2007 Creative Director at Keshet Broadcasting's Promo Department, launching and promoting Beep and Keshet. Director and creative manager of campaigns that won local and international awards.
Editor, "A Sign from Above", "Angel of History", and "Within You I live: Conversations with Azmi Beshara", documentary films directed by Ariela Azulay.
Script, director and editor of "I Have a Dream", "Three Minutes to Four" – short films within "Mabatim" Project for Jerusalem Festival.
Script, director and editor of "Divided Masses are Easier to Control" – video art installation, solo exhibit at Heinrich Bell Gallery.
1992 – 2001 Director of commercials and promotional clips for all television channels.
Director of Election campaign ads in 1999 and 2001 elections, for Ehud Barak and the Labor party
Director, "Clearance Sale", 50 min. drama, 16 mm. Bought for broadcast by Keshet Channel 2.
Director, "Zbang", season 1, five episodes. Comedy series for Keshet Channel 2.
Director, "The Ivgi Suissa Report" – 3 episodes, mockumentary series for Channel 1