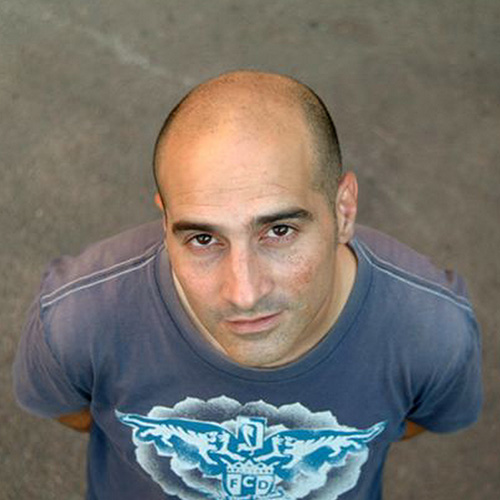 A leading Israeli Film & Television Director and Winner of two Television Academy Awards.
Davidoff was born in Jerusalem (1967).
He attended the Sam Spiegel School of Film and Television and graduated with honors.
His final graduation film, "In Good Hands" (1994), was selected as one of the ten best films of all times by the Sam Spiegel School. The film also won various awards at the Munich Festival, Montpellier Festival, exhibited at the New York Museum of Modern Art and won numerous international awards and festivals.
In 2001, Davidoff directed the film "Turkish March", a comedy thriller loosely based on Limor Nachmias' 1996 bestseller, "Pinch Me". The film rapidly became an Israeli cult film.
In 2005, Davidoff directed the film "Someone to Run With", based on the book by David Grossman of the same title. The film opened the Jerusalem Film Festival, won an award at the Miami International Film Festival and was sold for commercial distribution in Italy. The film was also adapted into a TV series.
In 2007, Davidoff directed the comedy series "Hakol Dvash" (It's all Honey), for which he won Director of the year Television award.
In 2009, in collaboration with Noah Stollman, Davidoff created the suspense series "Pillars of Smoke", for which he has once again won the Director's Award.
In 2011, the second season of "Pillars of Smoke" aired and was sold to NBC.
In 2012, Davidoff's film "The Dealers" was released in theaters.
In 2013, directed and created the series " Antarctica", for Hot.
In 2016, directed the series "Ikaron Hahachlafa" (The Principle of Replacement), starring Lior Ashkenazi, for Hot.
In 2017, 2018, Davidoff filmed and directed two seasons of the comedy series "Zvi Has a Problem".
In 2019, Davidoff created and directed the comedy series "Daddy Strives" based on the life of one of the most prominent comedians in Israel and his fatherhood to his disabled adopted daughter. The series received critical acclaim and was titled that years' "most important series on TV".
In 2020, Davidoff created and directed "The Missing File", a suspense series based on a book by Dror Mishani, centered around the investigation of a missing child.
In 2021, Davidoff directed a series called "The Beauty Queen of Jerusalem" -a 1920's period drama based on a novel by Sarit Ishai-Levy, for Yes.
In 2022, Davidoff directed a series called "The Malevolent Bride" -a supernatural thriller created by Noah Stollman and Avigail Ben Dor Niv for KAN 11 (the public broadcaster) produced by Ananey Studio.
Amongst his other projects, Davidoff has been continuously directing commercials for Israel's largest companies.