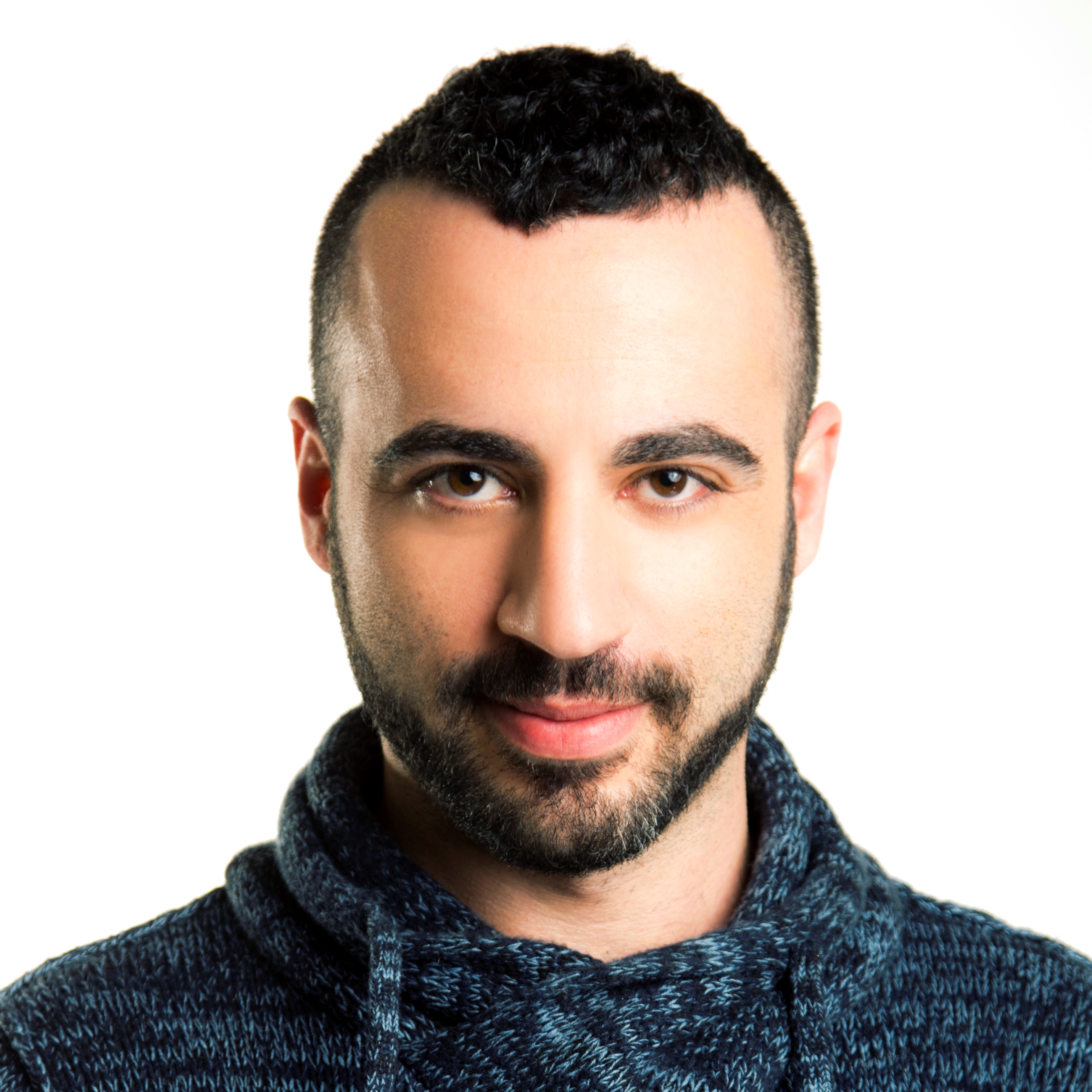 Director, Translator, Writer and Adaptor
Daniel Efrat is a graduate of the Thelma Yellin High School for the Arts and the Beit Zvi School of Performing Arts.
Translation of plays and musicals:
Efrat translated: Evita and Next to Normal (Habima National Theater); Spring Awakening, Blood Brothers and The Curious Incident of the Dog in the Night Time (Beit Lessin Theater); Punk Rock (Cameri Theater); Animal Farm and I Love You, You're Perfect, Now Change (Gesher Theater); Company (Beer Sheva Theater); Zorro, Parade and the Little Mermaid (Keren Or Productions); The Rocky Horror Show (Yoram Loewenstein);
Imagine This, a Little Night Music, Love Story, Rent, Cats, Evita, Grease, Fame, Gypsy, Pippin, Candide, How to Succeed in Business Without Really Trying, Oh! What a Lovely War, Boys Will Be Boys and The 24th Day (Beit Zvi Theater / Library Theater). He translated the songs for the plays Our Class (Habimah National Theater/ Cameri Theater), Workin' for Two (Beit Lessin Theater), and for the Hebrew dubbed versions of the films Tangled (Disney), Rio, Ice Age (Blue Sky Studios) and others.
Writing, Adaptation and Editing:
Broadway on Frishman, Pinocchio, the Wizard of Oz and Bubble Gum Seeds (Beit Lessin Theater); Aladdin and Jasmin (M.M. Productions); The King's New Wardrobe and The Jungle Book (Mediteque) and others.
Plays and Performances Directed by Efrat:
Billy Schwartz (Haifa Municipal Theatre); Extreme on Wheels (Ma'or Maimon, Solan Productions); Mami – Rock Opera (The Barby Club, Tel Aviv); Les Miserables, Chicago, Grease, The Troupe, Kuni Lemel, Only Fools are Sad, Pippin, The Promise and Fame (Beit Zvi Theater); To Keep Things in Good Order Open Stage Festival (Beit Lessin Theater); Urgent Care (The Simtah Theater); I Want My Party (Beit HaYotzer – Moshe Datz) and others.
Awards and Scholarships:
Spring Awakening – Ada Ben Nachum Award for Best Translation 2010.
Billy Schwartz – best musical award at the Israeli Theater Academy Awards 2015, as well as awards for best score (Ohad Hitman), best leading actress (Tali Oren) and best supporting actress (Miki Kam).