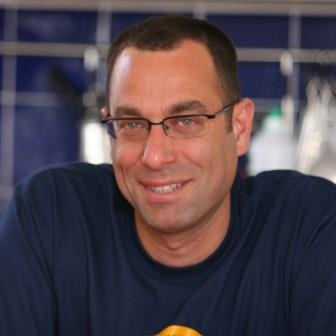 Screenwriter, Show runner and Executive producer; Journalist and columnist
Avner Bernheimer is one of the most appreciated and well known writers and screenwriters in Israel and a household name in the whole country.
After writing in the hit nineties show "Florentine" Bernheimer wrote the internationally successful and critically acclaimed gay classic film "Yossi & Jagger" In 2002, which is still considered one of the most influential Israeli films of all times.
In the last twenty years Bernheimer ran several writer's rooms as a prolific showrunner and created some of Israel's finest television shows, including groundbreaking dramas such as "Blue Natalie" (2010-2013), Screenz" (2007-2009) and "Iron Dome" (2007), popular Dramedies such as "Pick-Up" (2005), "Until The Wedding" (2008-2010) – which was adapted into a pilot for ABC network – and "She's Got It" (2018), the True-Crime Documentary "the Bar-Noar" (2018) and the award-winning children and teen-drama shows "Shakshuka" (2021) and "Milan High" (2021).
His personal and provocative personal column "Queen Size Bed", in which Bernheimer portrayed the life of an israeli gay couple, ran in mainstream newspapers for years and was then edited for his book "You love Me". Bernheimer later adapted the book to create the revolutionary hit drama series: "Mom and Dads" (2013).
Bernhaimer is also a screenwriting teacher in several leading film and television schools, and the chairman of TALI – the Collecting Society of Film and Television Creators in Israel which represents the copyrights of the Israeli screenwriters and directors.
Bernheimer, 53, was born in a Kibbutz and studied comparative literature in Tel-aviv. He is married to Eran Neuman (Prof. of Architecture and Dean of The Faculty of the Arts at TAU) for 31 years. The couple has 2 children, a 12 year old and a 3 year old in a 3-parent family.