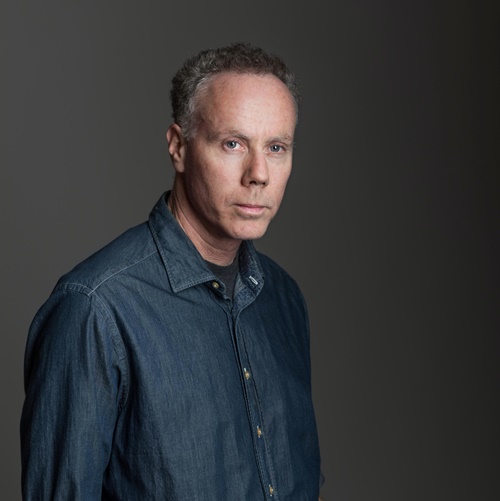 Arik Rothstein is a known Israeli screenwriter, director and showrunner. Graduating from Sam Spiegel film school Jerusalem, Arik launched his professional career as a director of the second season of the popular comedy series Hafuch (Keshet TV). Later he wrote and directed the 3rd season of the celebrated drama Florentine (Telad, channel 2), and wrote 18 episodes over 4 seasons of the award winning drama Shabatot ve Hagim (Weekends & Holidays, HOT), all considered Israeli TV classics.
In the following years Arik created Dakot shel Tehila (Moments of Fame) a musical drama series (channel 2), and Yeladot Raot (Bad Girls) a daily drama (channel 24). He was the show runner on the 3rd season of the daily drama Love around the corner (channel 2). He wrote and directed the wildly subversive comedy series 5 Men and a Wedding (channel 10), and directed the drama series Haim Acherim (Another life, Keshet TV).
In 2017 Arik commercially released his first feature film Antenna, the film premiered at Warsaw IFF, Haifa IFF, Kiev and more.
Recently he has been developing and writing "Dimona" – a limited TV international spy drama produced by MoviePlus for YES.
Filmography
2017 – Antenna: Director & writer, full length feature film, Transfax film productions.
2014 – Mother's Day: Director pilot, comedy, Keshet TV, Danna Production.
2011 – In Another Life: Director, 13 episodes, drama, 45 min', Keshet TV. TTV.
2009 – Five men & a wedding: Director & writer, 10 episodes, Comedy, 35 min', Channel 10, Danna Productions.
2007 – Bad Girls: Creator, Show Runner. 51 episodes. Daily Drama, 30 min', Comedy, Musical. Channel 24, Meimad studios.
2002 – 2005 Weekends & Holydays: Writer of 18 episodes over 4 seasons. Drama, 45 min', HOT. Annat Asulin productions.
2002 – Moments of fame: Creator ,writer and director pilot. Musical Drama. Telad – Channel 2. Iguana Productions.
2001 – She & He: Writer & Director, 9 episodes. Comedy, 25 min'. Reshet – Channel 2, Matar Productions.
2000 – Florentine: Director, Writer, 11 episodes, 3rd season, Drama. Channel 2. Totzeret Ha'aretz productions.
1998 – Hafuch: Director, 7 episodes, Comedy Drama, 35 min'. Keshet TV, Channel-2. Talisma productions.
1996 – Go lions: Director & Writer, short film, drama, 24 min'.
1995 – High Rise: Director & Writer, short film, comedy, 12 min'.