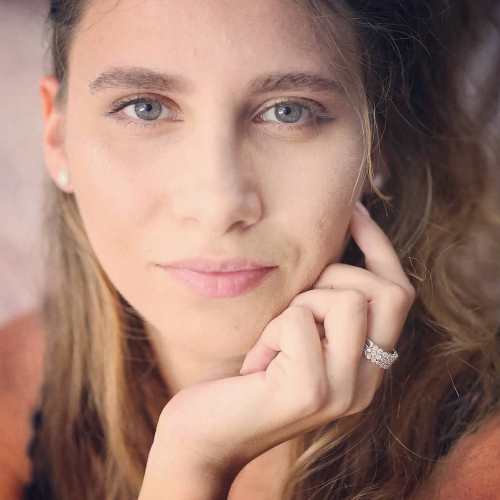 EDUCATION
2016-2018 Sam Spiegel Film and Television School
Studied screenwriting and film, as well as documentary research, producing, & directing.
Winner of the Avraham Heffner Award for excellence in television writing
2015-2016 Minshar Academy
Studied writing, including journalism, prose, scriptwriting, and more.
2014-2015 University of Tel Aviv
Pre-academic course in social sciences and the humanities
2013-2014 English for Foreign Students in London – ESLA
PROFESSIONAL EXPERIENCE
2017-2018 Production Manager at Channel 2 News. Sorted content from civilians, evaluating essential v. non-essential material, active management of the news system, and handled guests.
Researcher for the central news broadcast ("The Street" division) which included gathering materials and interviews.
2018 Documentary Production "Case Study" directed by Yossi Sharenger
2016 Content writer for websites for the company "Providing Words"
2013 Advertising Firm "The Shoval Group"
Worked in public relations, edited descriptions of the company's work published on social media, event planning, telephone reception and reception desk, recruited new clients.
ARMY SERVICE
2009-2011 Military Police – Bureau Chief
Administrative Assistant for the military police base commander, and managed human resources of the unit.
Command and management of a team of soldiers and employees. Provided direct and professional solutions to lieutenant colonels.
The job demanded responsibility, advanced communication skills both verbal and written, and the ability to distinguish between essential and non-essential information.
COMMUNITY SERVICE
2014-present Volunteer for "Animal Protective Services"
2009 Provided tutoring and support to struggling high school students