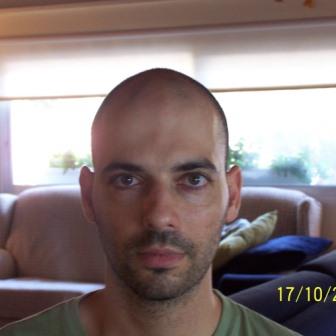 Screenwriter
Television:
• La Familia, Channel 10 – Creator and Head Writer
• Mario – Children's Channel / YES – Creator and Head Writer
• Outside of the Law – HOT Comedy Central, Head Writer
• The Sketch Show – Reshet / Telad, Head Writer
• Come and Go ("Gomrot Holchot) – Reshet, Head writer
• Spoons – Reshet, Head Writer
Staff writer on:
Eretz Nehederet, Halomot Behakitzis, The Israelis, Crime and Punishment, No Laughing Matter, Golden Girls, Hakalmarim.
Film:
Mr. Dovrat has written a screenplay for the film "Neve Broshim" (working title). Production: Artza Productions. The film has received a production grant from the Rabinowitz Foundation and additional sponsorship from United King. To be filmed in July of 2016.
Literature:
"Lost in Russia" – A novel. Published by "Ahuzat Bayit" in 2016.
Comedy Shows:
• Lital Schwartz's Comedy Show – Head writer
• Hana Laslau's "Hana lo Nacha"
• Eli and Marianu – one sketch on show
Journalism:
Staff writer, Blazer Magazine
Advertising:
Copywriter at Adler Chomski Warshavsky, and freelance copywriter.
Education:
• Graduate of Department of Visual Communication at Bezalel Art School
• Bet Lessin School of Playwriting and Habama Workshops